ATAWHAI is a Maori acronym – in English it means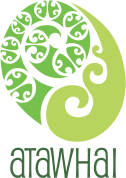 Awhitia: To embrace, cherish
Te rangatahi: The youth, young person
Akona: To learn, study, instruct, advise
Whakawhitia: To exchange, cross over, transfer
He ara hou: A new pathway
Atawhaitia: Give kind attention
Inaianei tonu: Right now, instantly
Objectives of ATAWHAI
To assist and support local youth – Instill mind and body discipline
Together, these objectives can help young people to gain a:
sense of contributing something of value to society
feeling of connectedness to others and to society
belief that they have choices about their future
feeling of being positive and comfortable with their own identity.
ATAWHAI is a programme of physical training developed from the Armed Forces programme. It is designed to extend a young person's mind and physical capability.
The ATAWHAI course runs for up to 9 weeks, with three one hour training sessions per week, of progressively harder physical routines.
The eight week course gets progressively more physically demanding – finishing after the 9th week with a graduation day which is aptly named 'The Longest Day'.
During 'The Longest Day' the young person will pass physical goals as an individual and as a team member.
We have students in ATAWHAI from Ilminster Intermediate and Waikirikiri School.
The programme also includes career education, motivational speakers and mentoring with a view to having youth actualise their potential.
ATAWHAI aims to grow and develop the skills and attitudes young people need to take part in society, now and in the future.
Participants also share breakfast together as part of the programme.
GALLERIES
Choose below to select a range of images from past ATAWHAI events or to find out more about upcoming events.